972-223-0000 x 108
ckrohn@faithbible.com
Curt Krohn and his family have been a part of the DeSoto community since 1994 when he moved to be the Pastor of Student Ministries at Faith. Prior to moving to Texas, he was a Pastor of Student Ministry in two churches in Indiana where he also served as Associate Staff with Sonlife Ministries, a national leadership training ministry. In addition to leading the ministry of Faith Bible Church, he has been involved in a variety of ways in serving the city of DeSoto. Curt has a Bachelor of Science degree from Ball State University and a Master of Divinity degree from Grace Theological Seminary. Curt and his wife, Lana have two sons and two grandsons. "We have a wonderful church in a wonderful city! Faith's heart is for our very diverse community and for the world as Faith Bible Church supports missionaries around the globe."
972-223-0000 x 106
mstern@faithbible.com
Pastor of Adult Ministries
Marc Stern has been the Pastor of Adult Ministry at Faith Bible Church since May 2018. He received his Associates of Arts in Electronics in 1997, and he attended the University of Texas @ Arlington where his major was Electrical Engineering. He worked in corporate America for over 18 years, before responding to the call to be in full-time ministry. He has been preaching the gospel, serving in prison ministry, and ministering at a local homeless shelter since his early 20's.
972-223-0000 x 113
clester@faithbible.com
Craig Lester serves as Pastor of Worship & Arts at Faith Bible Church in DeSoto, Texas where he serves, both, on the platform as a worship leader and off-platform as a shepherd working to see the worship team and congregation alike love Jesus with their all and share the love they've found in Him with others. Craig graduated from Morehouse College in 2004, a historically black College in Atlanta with a BA in Music Composition. Since then, he has served in vocational worship ministry since 2005.
Craig is a follower of Jesus, husband, father, pastor, and composer from Oak Cliff (Dallas), Texas. He currently resides in the great All-America City of DeSoto, Texas with his wife, Malika, and their five children.
972-223-0000 x 148
burban@faithbible.com
Pastor of Student Ministries
Ben Urban is currently pursuing a Bachelor of Arts in Christian Ministry at Criswell College. He has worked with Faith Student Ministries as the College Director for over 5 years and as our Pastor of Student Ministries since August 2020. His heart for students is evident from your first conversation with him. Ben and his wife, Amanda, are experiencing the daily joy of raising their two boys (with another little one on the way) while making disciples and expanding the Kingdom of God. You can always find him hanging out with a myriad of student personalities and his passion to model his life after Jesus' gives him the ability to uniquely connect with each one.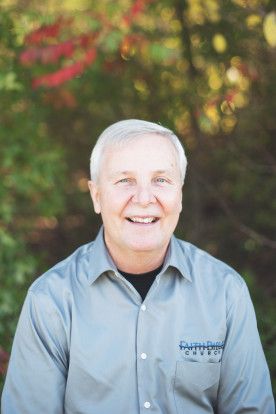 972-223-0000 x 110
jhull@faithbible.com
Pastor of Children Ministries
A native of Illinois, Jerry came to know the Lord in a life-changing way through the personal testimony of a good friend. Jerry went on to earn his Bachelor of Arts degree in Bible Theology from Moody Bible Institute, and his Master of Theology degree and Master of Arts degree in Christian Education from Dallas Theological Seminary. He received his Ph.D. in Christian Education from the University of Biblical Studies. Jerry serves presently as Pastor of Children's Ministry at Faith Bible Church in DeSoto, TX. While attending Moody Bible Institute, Jerry met Cathy, his future wife. God has blessed Jerry and Cathy with three children. Relaxation for the Hulls often involves music as Jerry plays the guitar and mandolin. Jerry also enjoys photography and water sports.
972-223-0000 x 100
slord@faithbible.com
I have worked at the church off and on since 1998. I have been part-time staff as Adult Ministries Assistant, Co-nursery Coordinator, and Children's Ministry Assistant. In 2006 I was offered the position of Church Secretary which I have done since. I love my job and the people I work with and interact with on a daily basis! It has been my joy to be here. I was widowed in 2005 and have three daughters and one son (in heaven), three sons-in-law and 11 grandchildren!
972-223-0000 x 107
khall@faithbible.com
Karen is a certified public accountant and has been FBC's accountant since 1997; she is very thankful for a place to use her gifts to serve the church. She also has an accounting and tax practice that keeps her busy most of the year. She also loves spending time with her children and grandchildren & building friendships with her neighbors.
972-223-0000 x 109
gurban@faithbible.com
With an enthusiasm for people fueled by her love for Jesus, Gabby Urban is one of the friendliest people you'll ever meet! She volunteers with student ministries, music ministries, and still goes above and beyond to get her job done with Adult Ministries and love our Faith Family well. Gabby is uniquely suited for multi-tasking while prioritizing the people around her due to her early career start in management. If you need her, you can find her laughing with someone nearby or asking someone if they need help.
972-223-0000 x 111
csowell@faithbible.com
Worship Ministry Assistant
Courtney moved to Dallas from her hometown of San Antonio to attend Dallas Baptist University in 2016. She graduated with a degree in Entrepreneurship and Accounting but has been called to pursue her love of music and worship here at Faith Bible Church as our Worship Ministry assistant. Since becoming a follower of Jesus, Courtney has been involved in worship ministry and has always had a deep love for connecting with God through music. Her testimony has taught her about the relentless pursuit of God's goodness and has given her a desire to spread that passion for His glory in all things to all people.
972-223-0000 x 112
jagee@faithbible.com
Student Ministry Assistant
Julianne Agee graduated with a Bachelors of Music in Music Education from Nazareth College. Her passion for seeing student's walk like Jesus is fueled by her love for Him and her testimony of His relentless pursuit in her life. Growing up in South Dallas, she has a heart for this community to come to salvation and believes that the next generation will be disciple makers leading the way for that. You can always find her on Sunday mornings, Tuesdays nights, and Wednesday nights laughing with, praying with, or serving with our incredible students.
972-223-0000 x 149
CMA@faithbible.com
Children's Ministry Assistant
Erica Good has always had a heart for children, the brokenhearted and above all Christ. Whether working or volunteering, she has served as an EMT, CNA, home healthcare professional, Missionary (5 yrs) and pre-school teacher. Her desire is to serve others while showing Christ's love and making Him known. Erica is married to Derek Good who has served as a Deacon at FBC. Together they reside in DeSoto with their 4 children.
972-223-0000 x 131
dtowns@faithbible.com
Preschool/Nursery Coordinator
Hi! I'm Donna Towns. I have been working with Faith Bible Church's preschool and nursery ministries since 1988 as a nursery volunteer, Sunday school teacher, AWANA leader, VBS teacher, and now the Director of our Preschool and Nursery programs. After graduating from Baylor with an elementary education degree, I taught in the public school system for 5 years before leaving to homeschool my 5 children. I am now the proud mother of 5 adult children and grandmother of 3 grandsons. Working with the families of Faith to build up the foundation of faith in their littlest ones is my passion!